Financial Vulnerability Survey
---
For older adults.
---
Answer a few questions to determine your risk of fraud, scams and financial exploitation.
If you are concerned that your financial decision-making is changing as you age, this survey can help. Your results are completely confidential. The computer does the scoring for you — you simply print or download the results. Next Steps suggest ways to protect yourself if you are at increased risk.
Watch the Overview
The Financial Exploitation Survey referred to in the overview is now called the Financial Vulnerability Survey.
---
Are You At Risk?
Financial Vulnerability Survey
17 Questions
Start Financial Vulnerability Survey Start
These questions are designed to uncover how at risk you are of being financially exploited based on how you make financial decisions.
Our research was able to identify victims and non-victims of financial exploitation based on their answers to this questionnaire. Take it now to determine how likely you are to become a victim.
---
How It Works
Watch the brief Overview

Follow the prompts to better understand the Survey and get maximum use from it. Viewing is optional but highly recommended.

Fill out the secure information form

Before you take the Survey, answer a few questions to help us with our research. You and your answers are completely anonymous. We never collect information that could identify you.

Complete the Survey

The computer provides scoring, interpretation of results, and next steps.

Download and/or print the report

Print or download your report answers immediately to have a copy for your records. Your report will not be accessible later. This is for your security and protection.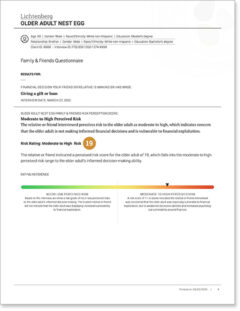 A SAFE Counselor is on your side
---
SAFE educates, coaches, protects and empowers older adults and caregivers who need help managing their finances. SAFE can help prevent fraud and identity theft, as well as assist in recovering identity and funds if you have been a victim.
Peter Lichtenberg, PhD, ABPP
---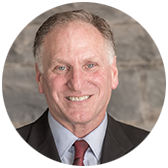 Dr. Peter Lichtenberg is a national expert in financial decision-making and financial exploitation in older adults. An award-winning author and researcher, he is committed to empowering independence and protecting those most vulnerable.