Resources to maximize interview results and protect vulnerable adults from financial exploitation.
Train now.
Some level of training is required by anyone interested in conducting the interviews available here. Training to use the Decision Tracker is available to everyone. The Vulnerability Assessment, however, should be conducted only by a trained certified mental health professional.
Groups or organizations interested in receiving training for either interview should contact Dr. Lichtenberg. He conducts trainings in person, via conference call or webinar. Participants learn the science behind the interview tools and how to administer and score the interviews. Dr. Lichtenberg also consults with organizations to help them understand the problem of financial exploitation and how these interviews can protect their employees and the older clients they serve.
Start Training to Use the Interviews
Continuing Education (CE) Credits — Michigan Residents Only
You qualify to receive Continuing Education (CE) credits when you complete training and certification on the Older Adult Nest Egg interviews. Learn more
---
Videos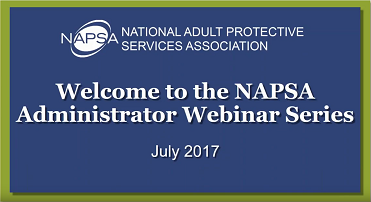 Financial Decision Tracker: Creation & Use
Dr. Peter Lichtenberg describes the research and testing behind his Financial Decision Tracker, a 10-question interview to review how an older adult made a particular financial decision.The Tracker looks for vulnerabilities in financial decision making, so older adults can be protected from exploitation and scams...
59 Minutes
---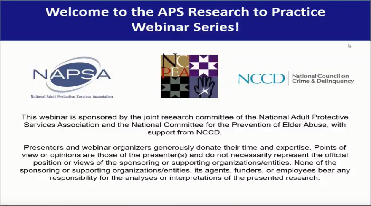 In-depth Research Rationale for Financial Decision Tracker
Dr. Lichtenberg details the science that informs his Financial Decision Tracker for older adults.Learn the factors that exacerbate psychological vulnerability in older adults.Dr. Lichtenberg also outlines the person-centered principles underlying his interview tool. ...
1 HOUR 16 MINUTES
---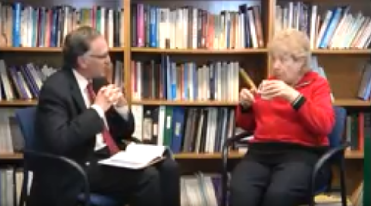 Learn by Watching
Dr. Lichtenberg explains the research background and use of his Financial Vulnerability Assessment (named FDRS here). Details are punctuated by excerpts from actual interviews.
26 Minutes
---
Third-Party Resources